How do I know you're legit?
I understand that photo shoots of any kind can put people in a vulnerable position, and that even well-established photographers can be creepy or even abusive.  I highly recommend having a friend or family member accompany you to any shoot with a new photographer or at a new location.  If you think they might be a distraction, they can hang out in the changing area (within the studio) or lobby.

Additionally, I have been shooting for over a decade and am happy to provide references and testimonials.  My default shooting location is a professionally staffed studio.  Also, I am happy to discuss a shoot over coffee if that would make you more comfortable.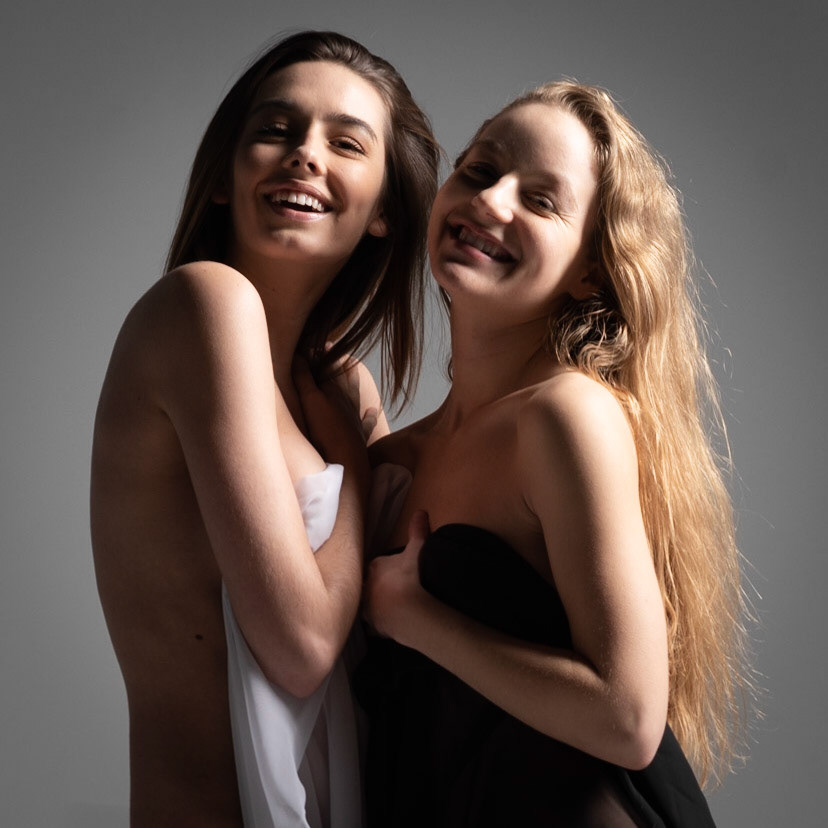 This is my first photo shoot.  What if I'm too Nervous?

I have worked with many new and first-time models.  Some nervousness is perfectly normal, but I have found that the jitters usually go away once you start seeing the images.

I am pretty laid back when it comes to my shoots.  If you decide you're not comfortable with a look, pose or outfit we had planned, I have no problem adjusting.
I like the look of your Glamour shots, but don't think I would be comfortable shooting in the nude.  Can I wear underwear?

Any shoot would be tailored to your comfort level.  If you like the "implied" look, but don't feel comfortable with nudity, we can discuss different ways for you to stay covered in photos and even on-set.  Obviously the more coverage you require the more limited our angles would be, but there are several options that would allow for that look without requiring you to be nude.

In this photo, Chrissy is not actually nude under the fabric, but you wouldn't know it from this angle.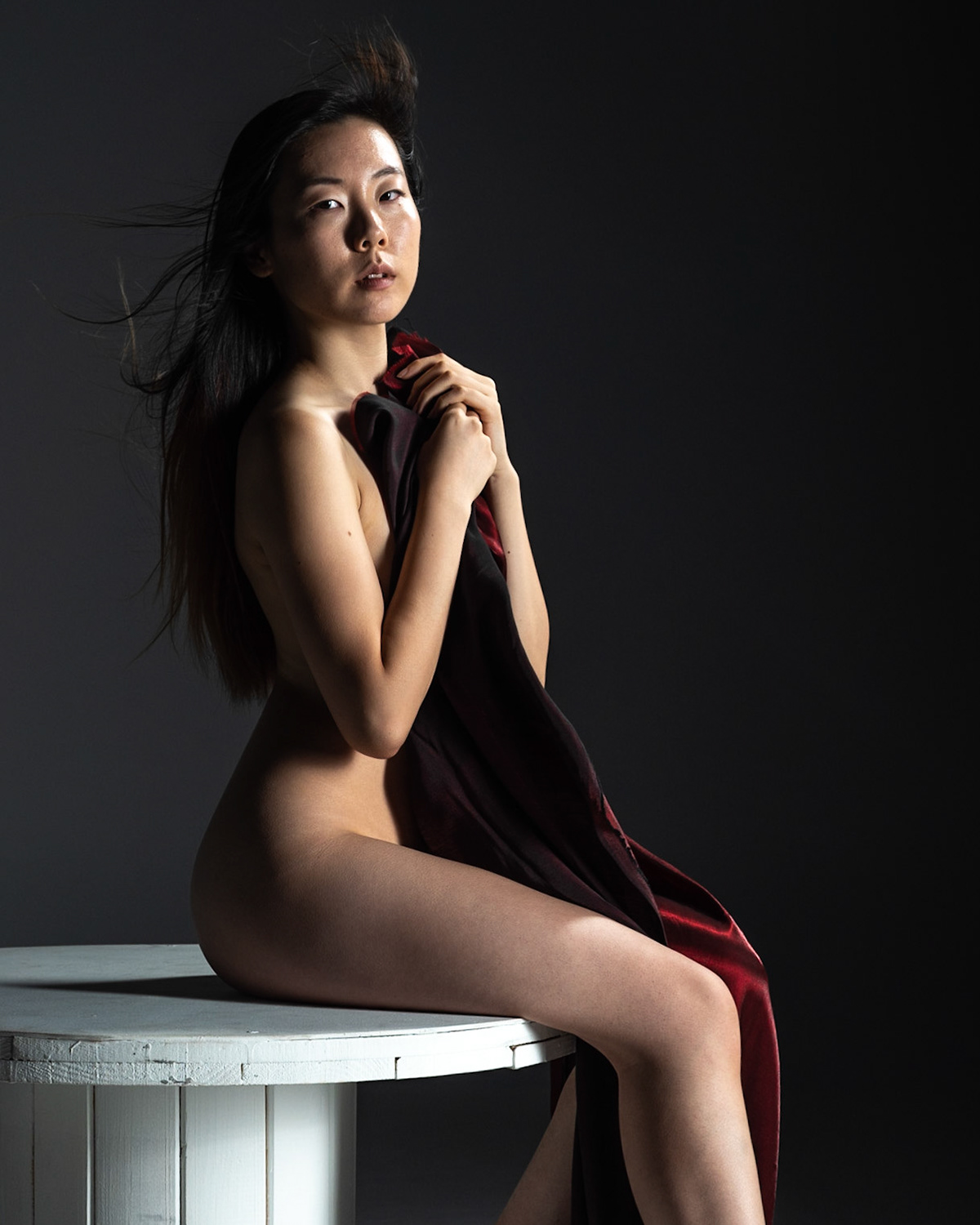 Do you ever work with men?
I have started to plan a couple of shoots with male models, but they have yet to pan out.  I think my lighting would be excellent for accenting the masculine form.
I am definitely open to working with male models. 

If you're interested, let's discuss!